Image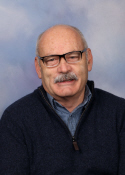 In my role as principal I wake up each day wanting to come to work. I really enjoy having the privilege of leading a talented and friendly group of professionals. The staff at our school are very hard working and do the best they can for the students in their classrooms. 
Besides our great teachers, we have an exceptional administration team, committed teacher aides and a fabulous caretaker. Along, with the staff here at Moanataiari I am passionate about making a difference in the lives of our students with the resources we have. I appreciate the dedication and commitment made by our board and board chair who freely give of their time to ensure our school is an effective organisation.
Over the years I have been here, our boards have consistently made good decisions. This is reflected in the growth of our school and in the innovative developments that have occurred here e.g. Early Words, Garden to plate, VLN, Mandarin, solar panels etc. One thing I derive great pleasure from is the achievement of our students in whatever they endeavour. 
It also give me a lot of satisfaction when our children live lives, that demonstrate values that we actively promote i.e. kindness-manaakitanga, respect-whakaute etc. In our school, it is important that we treat one another as we would like to be treated.